For the past few weeks, we have been working on our third theme/question of the year, Que se passe t-il dans la nature?
This theme/question integrates science and students have been learning through an inquiry-base approach. This approach gives students the opportunity to ask questions based on one essential question and to be in charge of their own learning through analyzing, planning and explaining strategies.
We began the unit by asking students what they thought the question (Que se passe t-il dans la nature?) meant. If they weren't sure, we asked them to tell us what they thought nature was and questions they may have about nature:
We grouped their ideas into four different categories: oceans, forests, animals and climate. Then we asked students to think about what kinds of questions they might have for each category:
We then put students into these four groups based on their interest and had them continue to ask more questions. We also encouraged them to share what they already know about their topics.
We asked students how they could find answers to their questions. Instead of using Internet research or asking an adult, we have chosen to give them books to do their research. We discussed how even though they may not be able to understand everything they are reading, they can use the pictures in their books to help them: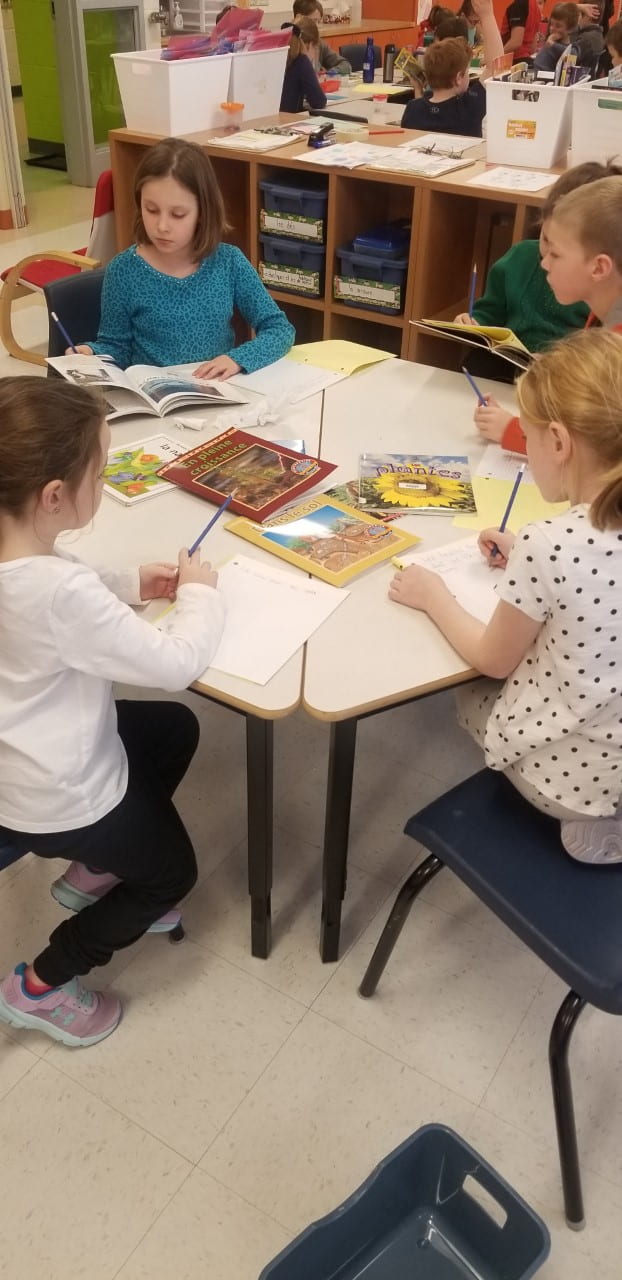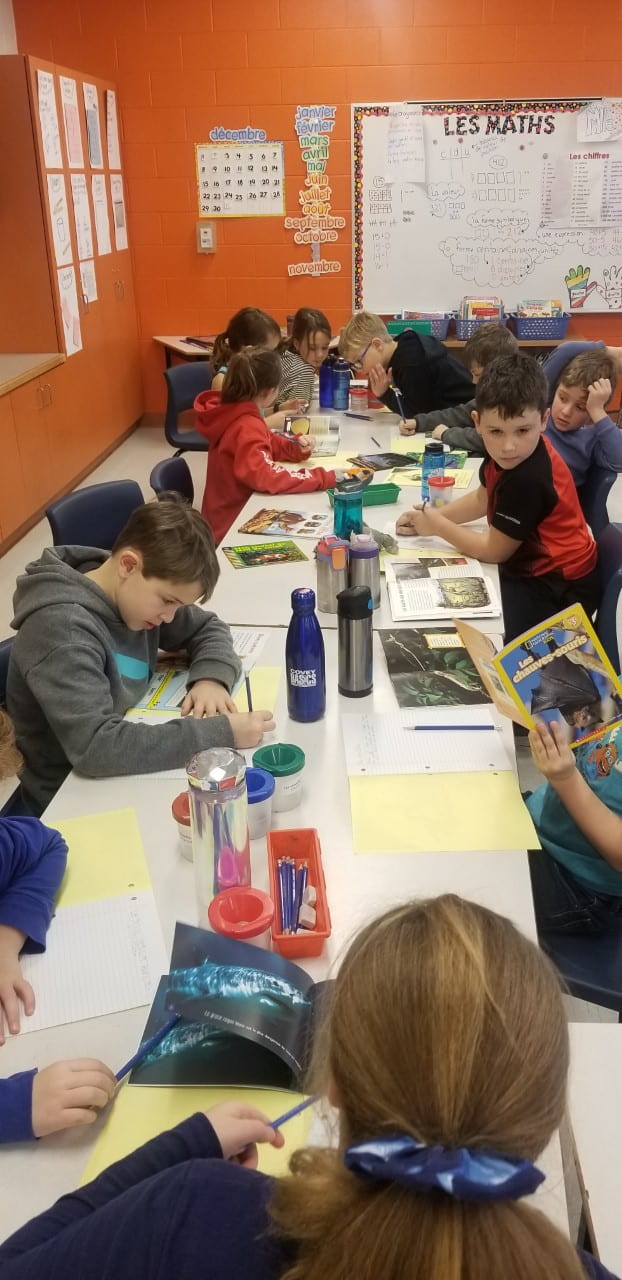 Here are some videos to support some of the questions we have been working on:
Le climat
Le changement climatique : comprendre ses causes et ses conséquences pour mieux réagir (vidéo par ademe)
Quel temps fait-il aujourd'hui? par Alain le Lait (vidéo par tialela99)
12 solutions des enfants pour le climat (vidéo par 1 jour, 1 question)
Les habitats
Science pour la classe : Les habitats (vidéo par Science North)

Forêt pluviale (vidéo par Hinterland Who's Who)
Les animaux, les plantes et les écosystèmes
Les écosystèmes (vidéo par Enèlym 14)
La chaîne alimentaire (vidéo par Véronique Nollet)
Sciences – Les chaînes alimentaires (les écosystèmes et les consommateurs) (vidéo par Fred_CM1 B)

These videos can also be watched on the Music & Videos page of the blog.